About:
Throughout the year MCCF updates its alphabetical online password-protected (see below) PDF
Directory of Christian Health Professionals
in the Greater Rochester area, indexed by specialty, so that students can pursue clinical and mentoring opportunities. If you are a community health care provider and either know someone who would be interested in being listed, would like to be listed in the Directory yourself, or have revisions to make in your current listing, please let us know by using our
Response page
.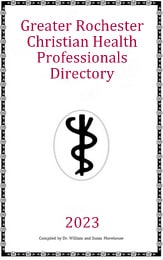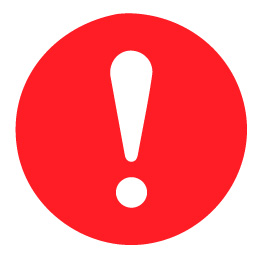 Important Note:
To preserve the privacy of our members, our Directory is "hidden" out of Google's reach behind a password-protected barrier. But, by entering the Password "docs" on the link page you may gain access.
Accessing the Directory
Our updated 2023 Edition is now available for your review and use by clicking here (or on the cover picture above) – all we ask is that you respect the privacy of those who have allowed their names and addresses to be shared by not using the list for advertising or marketing.
Printed Copies
Feel free to print copies for your personal use by downloading the PDF file and making as many copies as you wish. If you open the PDF file in Adobe Acrobat Reader and use the Print button, your printer may give you the option to print it in "Booklet" form. If so, select "Booklet" then "Booklet subset: Both sides" then "Binding: Left" then "Print" and you will end up with a booklet printed on 8 sheets of paper, both sides, that folds into a compact Directory.
Directory Additions/Changes/Corrections:
Please review our current Directory, then click here to add or change your listing in our Directory, give us your feedback, or let us know about anyone you think might be interested in our activities so we can contact them. Thanks!