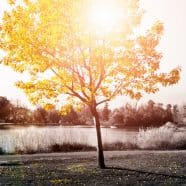 "Living Faith in Academia"
Our MCCF Fall Breakfast will be on
Saturday, October 19, 9-11 am
1775 East Avenue 14610
A Life of Faith in the Medical Center
and the attendant blessings and challenges that accompany his administrative clinical, and teaching, roles as a Professor in the Department of Pediatrics at URMC and specialist in Critical Care at Golisano Children's Hospital.
This will be a wonderful opportunity to strengthen the bridge we have in faith between Town and Gown and reexamine how we may avail ourselves of new opportunities for service to patients and mentoring medical students.
We're looking forward to a very edifying time, so mark your calendar and RSVP at www.grmccf.org/rsvp or contact Susan at 436-1628 (email susan@harpsongs.com) to sign up for the breakfast.

Feel free to invite and bring others, too.
Click here for a PDF flyer you can distribute.
*Please note venue change to the Scout Room at Brighton Presbyterian Church