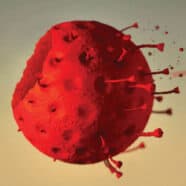 "While COVID Passes By"
Our 2022 MCCF Fall Breakfast
Saturday, October 15 from 9-11 am
Brighton Presbyterian Church Blossom Room
*
Feel free to invite and bring others.
Click here for a PDF flyer you can distribute.
Ethan Helm will be visiting from Cambodia and sharing a report!
We'll also have an open time for all to share, so come with a word of testimony, encouragement, insight, prayer, or an amusing or uplifting anecdote with us all about how to live in victorious faith as the pandemic ebbs and flows through all the challenges of our times – Gospel up, politics down. 
You'll be our Speakers, and what you share will be our message for the season.
***
Come prepared to be responsibly distanced at large tables, enjoy a safe continental breakfast, and help us with a free will donation.
***
*

on the main floor off the back (SW) corner of the church building from the parking lot behind the church

We're looking forward to a very edifying time, so mark your calendar and sign up now! RSVP at www.grmccf.org/rsvp or contact Susan at 775-9548 (email susan@harpsongs.com)