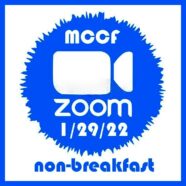 Missions Non-Breakfast!
We had an wonderful experience last January at our first Missions Zoom "Breakfast" and were planning to do a combined in-person and Zoom meeting this year until the Omicron variety of COVID surged and pushed us out entirely into cyberspace.
So this year we'll be gathering again entirely on Zoom and hearing from the following speakers: Chase Miller, Jerry & Adelaide Svoboda, Patrick & Janelle Carbary, Clara Pak, and hopefully others who are out on the mission field now. Feel free to invite missions-minded friends and family to join us. Click here for a flyer.

Saturday, January 29, 2022 from 9-11 am.
Here's the link: https://tinyurl.com/4mcxt27r
We hope you can be with us!