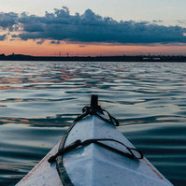 Resident & Fellow Restoration Retreat
September 15-17, 2017
Lake Anna – Mineral, Virginia
How does a great weekend of fun and fellowship with other Christian residents sound to you?
If it sounds as good to you as it does to us, you are invited to the CMDA Resident & Fellow Restoration Retreat on September 15-17, 2017 at Lake Anna in Mineral, Virginia.
The weekend is designed to refresh and rejuvenate you with time to have fun, rest and fellowship in a beautiful setting of Lake Anna. Registration is limited, so don't wait! To find out more and register online, visit www.cmda.org/residentretreat.
Come join your resident colleagues and the CMDA National Resident & Fellow Council for this great weekend of bonfires, water sports and more. Hope to see you there!
Campus & Community Ministries
A Ministry of Christian Medical & Dental Associations
P.O. Box 7500 – Bristol, TN 37621
888-230-2637
nrfc@cmda.org – ccm@cmda.org
www.cmda.org/resident