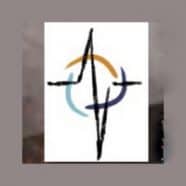 Postponed due to Covid!
Faith in Healthcare 2021
Feet in the Wilderness, Eyes on the Promised Land
Originally scheduled for Saturday, Sept. 11, 8:30 am to 4:30 pm as noted below. We will repost when alternative arrangements have been made.
We've enlisted two inspiring plenary speakers with more than a dozen seminar speakers and break-out sessions all focused on faith and various aspects of healthcare, so this year's in-person (with Covid precautions) conference promises to be very encouraging.
Topics
Some of the topics include medical missions, understanding racism in healthcare, how to integrate faith in healthcare, faith and addictions, faith-based end-of-life care, transformational prayer ministry, human trafficking, vision for faith and healthcare in WNY, and more.
The Particulars
Location: Zion Dominion Church on North Forest Road in Amherst.
Cost: $40 ($30 for guests who come with you and $10 for students). This includes breakfast and lunch 😊
CME: Applied for and is included in the cost
Sponsor: Christian Medical and Dental Associations of WNY. This conference is open to everyone regardless of age, faith background, profession or anything else.
More info: For details or to register, click here!
Questions: Contact Debra Minotti, RN at 716-517-7457 or by email.
Please register now. We hope you can make it and are looking forward to seeing many of you soon!
Click here for printable flyer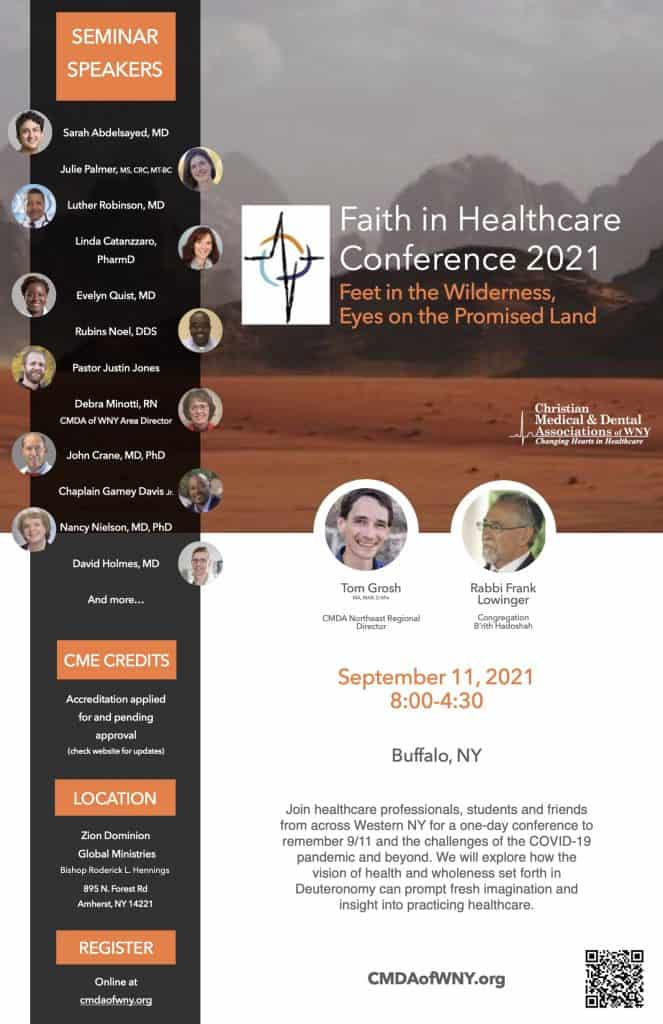 Click on flyer image above to enlarge!