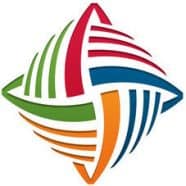 GMHC 2018
November 8-10, 2018 • Louisville, KY
The 2018 GMHC is coming and we've already planned and developed this experience with quality and excellence so you can connect and learn along with thousands of other people interested in healthcare missions.
We're excited about the variety of speakers, wide range of exhibiting organizations, and some special new events. We look forward to seeing you in November.
Session Suggestions
The sessions for the 2018 conference are all set. A committee has filtered through all the suggestions and carefully chosen based on the content structure for this year's conference.
Host Housing
As always, we will be offering our students and missionaries free housing with Southeast Christian Church members here in Louisville! Please see the travel page for more information, and we will begin placements in September.
Continued Education Credits
Continued Education will be offered again this year for the majority of the GMHC sessions.  Information can be found in the Downloads section as well as in the Sessions section.
Register
Register today for GMHC 2018!