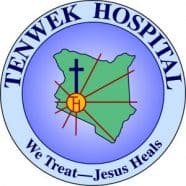 God at work in Kenya
Chase Miller has been at Tenwyk Hospital in Kenya for the past 3 weeks engaging in some pretty remarkable situations where her love for the Lord and ENT skills can come together. One of the best ways to follow what she's been doing is by checking her online blog at http://millerfamilytenwek.blogspot.com/. Here's a sample from her most recent post:
I continue to believe that my work here is just a facade for the gospel message. Although my surgeries might improve the quality of the Kenyan's lives or save a life here on earth there is no lasting effect. We will all undergo physical death one day. The true healing is the spiritual healing that comes from faith in Christ. The patient pictured below presented with intermittent nose bleeds and congestion in one of his nostrils. Exam revealed a mass filling the nasal cavity. He admitted to sniffing tobacco. This is a habit of grinding tobacco leaves to a powder and sniffing it. We talked about the deleterious effects and the risk of cancer from this activity. He underwent a biopsy of his nasal mass which is very suspicious for a cancer. We also discussed Christ. He had heard of Christ and knows there is a church down the road but no one has presented the Gospel to him. Through the help of an interpreter I was able to present the Gospel to him. He was anxious to repent of his sinus and put his faith in Christ. The chaplains were contacted and presented him with a bible in his native language. They will also follow up with him to help him get connected with a church. Praise God! His kingdom was expanded today!
Let's pray with Chase for this new brother's healing and grow in faith as we continue to pray for God's grace to abound in the work He's called Chase to do in His Name!