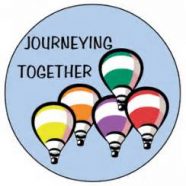 CMDA Retreat – Journeying Together
Dr. David Holmes and I invite you to prepare for the year ahead, get to know others, and learn more about what faith has to do with health and well-being.
Saturday August 26, 2016 at 8:30 am – 1:45 pm
Location: Total Freedom New York
282 Broadway, Darien Center, NY 14040
Phone: 585-902-6001
Total Freedom NY is a private, Christian-based, residential addictions facility. The staff are committed to helping men 18 and over get set free from life controlling problems and behaviors. Their focus is on promoting balance and integration of spirit, mind, and body. Located on 50 acres of country and farm land with woods, streams and gardens, it's the perfect place to find peace and inspiration.
Refreshments: Light breakfast, snacks and lunch provided
COST: Free for students and residents, $5 for everyone else (payable at the door)
Sponsored by: Christian Medical and Dental Associations of WNY (Note: this is a great way for us in Rochester to start connecting with some of our Christian brothers and sisters in Buffalo and at UB!
Questions and to Register: Click here to read a full flyer that you can share with friends, then contact Chris Sullivan at 585-260-5312 or Natasha Borrero at 917-443-6914 to register.