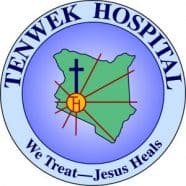 Psalm 138:8
The Lord will fulfill His purpose for me; your love O Lord endures forever – do not abandon the works of your hands.
Dear Colleagues,
We are heading back to Kenya 10/16 through 11/15. The call of God to continue to walk in His purposes weighs heavy upon us. He has assured us of His angelic protection during this time of pestilence and unrest. COVID has reached the rural hospital of Tenwek but the numbers are small and manageable. The mortality is high because the missionary physicians have chosen not to use respirators on these patients.
The international travel ban has been lifted in Kenya since September but there have been few visiting short-term physicians to bring relief to the resident missionaries. Many of the long termers have returned to the states so I can imagine it is a desolate place right now. We are praying we can bring a refreshing wind to a dry and weary land…
Click here to read full letter
Thank you for your faithful prayers for our health and safety. Please pray that the kingdom of God will enlarge and that His people are healed. That the praises of God will be on our lips and a witness to His Glory.
Chase and Jimmy Miller