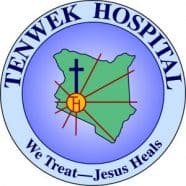 Growing and Learning
Chase Miller writes, "We are preparing to leave for Tenwek Hospital in Bomet, Kenya. Jimmy, Aaron and I will be traveling to Kenya together. Jimmy will have a 10 day trip to focus on water filter distribution in schools and churches. I will have the joy of working alongside my son Aaron as he serves with the Neurosurgery team for the month.
I anticipate a busy trip overall as COVID restrictions have prevented many short-term missionaries from traveling. God has been blessing the hearing aid ministry so I plan to fit 30 hearing aids.  I will be training a general surgery resident and family practice resident on this trip."
Click here to see the 2021 presentation Chase gave to our 2022 Missions Zoom group, here to read the full announcement about their upcoming trim and requests for prayer and support, and here to follow the Miller's mission blog!