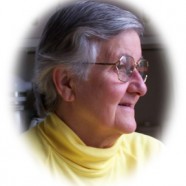 In Memorium
Mary Elizabeth "Polly" Lowry
October 18, 2007 at the age of 77. Predeceased by her sister, Sarah Zimmermann and brother, Will Robison. Mrs. Lowry is survived by her loving husband of 57 years, Harold; children, Hal Jr. (Carol), Susan (Bill) Morehouse, Tom (JoAnn); grandchildren, Malcolm, Melissa, Dillon, Delaney, Sarah, Nathan (Kari), Johanna, Joel, Meghan and Julia; great-granddaughter, Zoya; brother, Charles D. (Betty) Robison; many nieces, nephews and friends.
Polly was an excellent tennis player and at the age of 17 she won the Nebraska State Title for Womens Tennis. She loved to swim and more importantly teach children to swim. Polly taught at the YMCA Backyard program for over 16 years. Polly had a love of gardening and was a strong supporter of the RPO. She was a member of the Rochester Yacht Club for 27 years, where she ran the duplicate bridge game. She enthusiastically shared her interests with family and friends.
Family received friends on October 26 from 7-9 pm at the Paul W. Harris Funeral Home in Irondequoit, where her memorial service was held on October 27 at 1:00 pm. In accordance to Polly's wishes her body will be donated to the University of Rochester Medical Center. Memorials may be directed to Lipson Cancer Center, 1425 Portland Ave., Rochester, NY 14621.