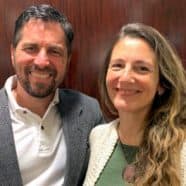 A Plea for Prayer
Dear Susan & Bill,
Greetings from Grand Saline, TX.  We have come here for new staff training with Christian Health Service Corps.  We just found out that due to circumstances beyond our control, we need to return to Congo urgently.
We are disappointed that we will not be able to attend the Winter Missions Breakfast on Saturday as planned, since we are now scheduled to leave for Congo from Houston on Thursday, January 23.  We will be praying for the Holy Spirit to move mightily at the Missions Breakfast and grow the Greater Rochester Medical Community Christian Fellowship.  We covet your prayers for God to send workers for the harvest at the Hôpital Evangélique « Le Pionnier ».
Please pray that God gives us strength and wisdom as Pioneer Christian Hospital's leadership and governance and are restructured to better facilitate sustainability and meaningful local, regional, national, and international community participation.  Also pray for God's guidance as new framework agreements are developed with the government.  We also request prayer for God to provide 2 long-term surgeons, 3 nurses, an accountant, a diesel mechanic, and maintenance/construction volunteers.
Joseph
For Health & Hope,
Joseph Harvey, MD, MPH
Rebecca Harvey, RN, BA
Hôpital Evangélique « Le Pionnier »Impfondo, Republic of Congo
For info about mission, rotations, etc.: http://www.congohospital.org
Online blog: http://congoharveys.blogspot.com
Contact: JHarvey@UUPlus.com or Cell/WhatsApp +1 585 286 6247