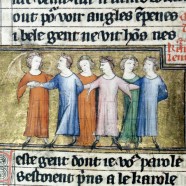 The annual MCCF Missions Breakfast will be held on Saturday morning, February 10th, from 9-11 am at the Meliora Faculty Club on the River Campus. Speakers will include:
Dr. Jeff Harp – Haiti mission
Drs. Nick Venci and Chuck Culbertson – Senegal mission
Jared Tomlinson – Ghana mission
Dave & Diann Conquest – Dr. Keir Thelander's work at Bongolo Evangelical Hospital in Gabon, Africa
Dr. John Seaman – Disaster Preparedness
Information about the upcoming CMDA Global Health Outreach trip to Nicaragua in 4/07 will also be presented. Mark your calendars and sign up now!