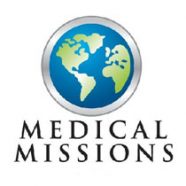 Winter Missions Breakfast
We had a wonderful time yesterday in personal fellowship at our annual Missions Breakfast hosted this year at Wallace Hall in Brighton Presbyterian Church after a 2-year COVID lapse into remote Zoom meetings. Over 34 enthusiastic attendees, including students, practicing providers, and spouses. were in attendance as we received five inspiring presentations from our colleagues.
Check out (or review, if you were there) the presentations linked below:
Dr. David Holmes sent information from Buffalo about two upcoming global health opportunities for clinical service in Panama the first week of April and in India in early August. You can reach Dr. Holmes directly at 716-697-1884. We'll try to keep you posted about other upcoming opportunities in the year ahead! In the meantime, I've just gotten an update from Drs. Dave and Mary Kay Ness who are serving again in Roca Blanca, Mexico, this January and February and will be posting it very soon.