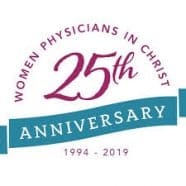 Rochester WPC
Women Physicians in Christ is an outreach ministry of CMDA to provide resources for Christian women physicians and dentists to integrate their personal, professional and spiritual lives. We encourage and support Christian women and physicians as we share the unique challenges of our multiple roles.
A group has started in Rochester under the leadership of Drs. Heather Ma and Christine Borghi-Cavallaro that will be meeting on the first Friday of each month at 8 pm at Heather's home, 23 Mill Neck Lane, Pittsford.
The First meeting will be on Friday evening, February 7 at 8:00 pm. Click here for more information. If you're interested please email either Heather or Chris.
Note: Arriving late is better than not attending at all!